In the dynamic world of entrepreneurship, the significance of education cannot be overstated. Education equips individuals with knowledge, skills, and the ability to adapt to changing circumstances. For female entrepreneurs, the role of education is particularly noteworthy, as it can be a driving force behind their journey to success. In this article, we delve into the experiences and insights of accomplished female entrepreneurs, to understand how education has played a pivotal role in shaping their entrepreneurial paths.
Alexandria Smith: Mom, Wife, Worship Life
Alexandria Smith is a dedicated women's wellness advocate and the creative force behind the influential platform Mom, Wife, Worship Life. With over 20 years of experience in the field, Alexandria passionately advocates for mental wellness, helping countless women navigate the complexities of motherhood, marriage, and personal growth. You can explore her inspiring content on MomWifeWorshipLife.com.
Alexandria's journey as a female entrepreneur is a testament to the transformative power of education. Armed with a Bachelor's and Master's degree in Computer Science, she possesses a solid foundation in technical aspects such as graphic design and website development. This knowledge empowers her to articulate her vision effectively and delegate tasks to her virtual assistant and freelance experts. It highlights how formal education can amplify an entrepreneurial skill set. However, Alexandria's entrepreneurial success extends beyond formal education. As a stay-at-home mom and homemaker, she learned an essential skill for entrepreneurs. Balancing family responsibilities with entrepreneurship taught her the value of efficient resource allocation by delegating tasks to specialists.
Evelyn Boyer: Always Time for Tea
Evelyn Boyer is a digital marketer who runs a blog devoted entirely to tea. She cherishes the flexibility her work offers, allowing her to spend quality time with her family. Evelyn is deeply passionate about her identity as an entrepreneur. Explore her world of tea at Always Time for Tea.
Evelyn's journey as a female entrepreneur is rooted in her unique educational background. Growing up homeschooled with a less structured curriculum, her formative years were characterized by a strong emphasis on curiosity and self-driven learning. This upbringing played a pivotal role in shaping her entrepreneurial spirit, instilling a profound belief in her capabilities and a continuous motivation to learn. Evelyn quickly realized the importance of stamina, motivation, and persistence. Her curiosity-focused and self-driven education had prepared her to adapt to the challenges and changes encountered during various phases of her business.
Jess Munday: Custom Neon
Jess Munday is an HR and recruitment specialist and the Co-Founder of Custom Neon, a global manufacturer and retailer of custom-designed LED neon lights and signs. She thrives on challenges and believes that humility and integrity are the foundation of effective people management.
Jess Munday's journey as an entrepreneur is a testament to the influence of education. Armed with a Bachelor of Management in Human Resources, her educational background significantly impacted her entrepreneurial mindset and approach to business management. Her degree provided her with a deep understanding of people-centric practices, organizational dynamics and the pivotal role of employees in business success. Jess values the significance of fostering a positive working environment and empowering individuals to reach their full potential. Her education instilled a passion for these principles, resulting in actionable strategies that have profoundly impacted Custom Neon's success. Furthermore, her educational background instilled in her the importance of continuous learning and adaptability—a mindset she champions as an entrepreneur. It has allowed her to pivot and innovate, especially during challenging times like the pandemic.
Ann Hand: The Full Hand
Ann Hand is a seasoned affiliate marketer turned online entrepreneur, working as a director at The Full Hand. She helps brands grow their affiliate programs and builds digital real estate around marketing, money, and motherhood topics.
Ann's entrepreneurial journey is a fascinating blend of traditional education and specialized courses. With a bachelor's and master's degree in marketing, she initially embarked on her entrepreneurial path while navigating the role of a full-time agency director. Ann's educational journey underscores that education extends beyond the classroom. Being part of a community of like-minded individuals, as she is with fellow course students, has been invaluable. They support and learn from each other, providing insights and encouragement that continue to shape her approach to entrepreneurship.
Tracy Pleschourt: Self-Made U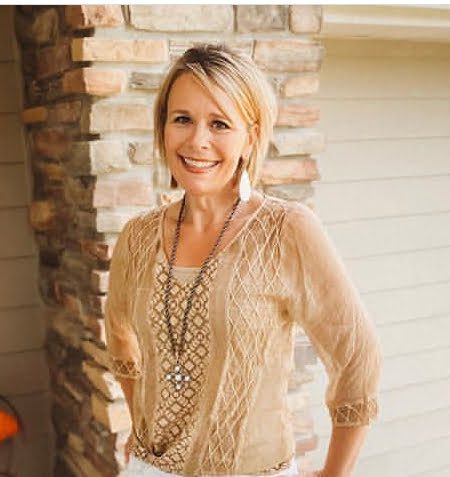 Tracy Pleschourt is the Founder of Self-Made U and co-host of the Tracy & Gracie Becoming Podcast. She helps individuals learn how to think to achieve their goals and overcome obstacles in life.
Tracy's journey to becoming a successful entrepreneur began with a traditional education that emphasized the "what" more than the "how." Her experience taught her that education is not just about accumulating knowledge but discerning how to apply it effectively. This realization led to the birth of Self-Made U—a platform that transcends conventional teaching and emphasizes a proactive, problem-solving mindset. Education, for Tracy, is about transformation and taking control of one's own destiny. It shifts the narrative from victimhood to empowerment. By learning to be intentional, eliminating self-sabotage, and harnessing innate strengths, individuals can create a trajectory for success that is self-defined and self-directed.
Whether through formal education, specialized courses, or a blend of both, these women have harnessed their educational backgrounds to navigate the entrepreneurial landscape with determination and purpose. Their experiences provide valuable insights into how education can empower women to thrive as entrepreneurs in today's world.