A condition that adversely affects one's health and alters an individual's appearance can be depressing. Consequently, it can damage self-esteem, lead to social isolation, and negatively affect a person's quality of life. Therefore, it is vital to seek professional help to develop effective coping strategies to manage the condition and its associated effects.
What is Alopecia areata?
As an autoimmune disorder, alopecia areata occurs when your immune system mistakenly attacks normal cells in your body as foreign substances. One in 1000 people will develop this condition, while two percent will suffer from the disease over their lifetime.
Although the cause of alopecia areata is not always clear, it can have profound effects on those it affects – ranging from total to partial hair loss, with potentially permanent consequences. Consequently, individuals at risk should be aware of the psychological stress and illness that can contribute to the development of this condition.
When people with alopecia areata suffer from immune system attacks of healthy hair follicles, scientists do not know precisely what initiates this process. It is unclear whether triggers occur inside the body (from viruses or bacteria), outside the body (from something in the environment), or if they are a combination of both.
Instilling confidence in people who experience hair loss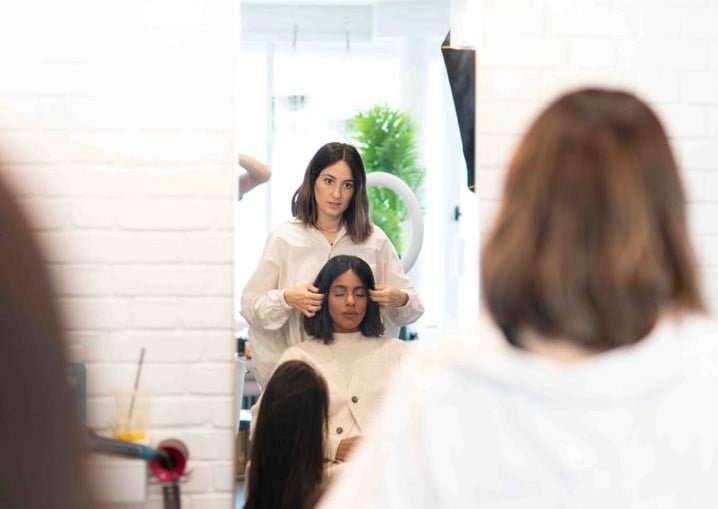 To that end, Shani Lechan, the founder of Shani Wigs, is dedicated to providing her clients with the highest quality wigs. She believes quality can be crucial in helping women with alopecia and cancer regain their confidence and feel beautiful. In addition to custom-made wigs and toppers, her company provides solutions to hair loss for Orthodox Jews.
Shani's clients are predominantly Jewish women. However, she has made sure her wigs are accessible to all kinds of women, regardless of their religious background.
How many people are affected by this condition?
The National Alopecia Areata Foundation estimates that 6.8 million Americans suffer from the debilitating condition. Fortunately, a new drug can aid in restoring some or all of their hair, according to dermatologist Natasha Mesinkovska, MD, Ph.D., a UCI Health expert in alopecia and principal investigator for the drug's clinical trial. Earlier this year, the FDA approved Baricitinib oral tablets, developed by a pharmaceutical company, Eli Lilly, as the first systemic treatment for alopecia areata.
The act of bullying could lead to a person's death
Licensed hairstylist Jamie Elmore, who has owned a salon (JSalon) in Seattle for more than 30 years, is familiar with the difficulties associated with alopecia. Alopecia Support Group founder Elmore, diagnosed with alopecia in 2004, witnessed the suffering of one of her mentees who took her own life. Having discovered she had alopecia, the 12-year-old Midwest girl could no longer tolerate the stress of being mocked and bullied by her classmates.
Elmore said she was deeply shaken when she heard that one of her mentees had taken her life.
"The mental health aspect should be addressed when it comes to alopecia because, in the alopecia community, there is a high rate of suicide," says Elmore. "Just recently, we buried one of our babies, 12 years old; the kids were bullying; they were taking off her wig, tormenting this little girl. Within a three-week period, this baby committed suicide."
Symptoms of Alopecia areata
Alopecia areata may present with the following symptoms:
Small, circular (or oval) patches of hair loss on the scalp, the beard area of the face, or other hair-covered body areas.
The occurrence of hair loss and regrowth simultaneously in various parts of the body.
The loss of significant amounts of hair in a short period of time.
Loss of hair primarily on one side of the scalp rather than both sides.
Hairs that are narrow at the base of the scalp/next to it resembling "exclamation points.
Many alopecias or thinning hair clients find it challenging to discuss their hairstyle options. Your approach should be like a doctor who treats a patient's condition without judgment. By providing comforting, non-judgemental support and personalized solutions, you can make them feel like they are in the hands of knowledgeable and caring individuals. Throughout her career, Shani Lechan has made an essential contribution to society. "Educating the public on the options they have for hair covering as a solution for various beauty or hair loss reasons."
New Jersey hairstylist offers clients the best treatment for hair loss
BTC team member Lena Piccininni (@lena_piccininni) has shared her best hair loss tips for the different stages of the appointment to help you provide the best treatment to your clients.
It is important to inform clients that certain areas of their hair will be cut in a particular way to create a thicker appearance and feel. "Some clients don't care to hide it, and some want to try and hide it as much as possible with the cut," says Lena.
Also, avoid the use of words such as "bald," "balding," and "really thin" since these terms may give clients a sense of insecurity. As an alternative, you might say something like, "This area is finer than the others."